Mrs. Huculak
All about Mrs. Huculak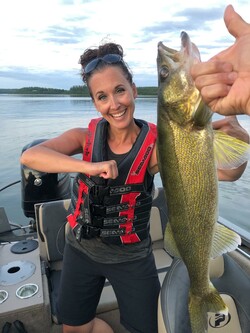 Well - we are back!  That summer flew by even faster than the last - did we even have summer at all?    My family and I spent most of the summer out at the lake in Lac La Biche.   Lots of fish were caught (and eaten), plenty of tubing, knee boarding and seadooing occurred, and we had lots of fun at the beach!  I am always excited to be back  at FR. Haythorne Junior High - and this year is no different.  This year I am lucky enough to be teaching Science 8, Math 9, Leadership 9 and Publishing 9.  I will once again be coaching the cross country running team and this year also helping out with the Junior Girls Volleyball team.  I work hard to keep my Teacher webpage updated daily - usually by 4:00 pm each day.  Please make sure to be checking this page each week to see what your son/daughter has been doing in my classroom as well as Power School to keep up to date on assessments.
Contact Info
Feel free to send me an email or call me at the school at
(780)467-3800
Thank you for understanding that I have a busy teaching schedule and that an immediate response to you email may not be possible. if it is an urgent matter, please contact me by phoning the school.